All Abilities Night: April 22, 2021
April 22 @ 4:00 PM

-

5:30 PM
All Abilities Night at iFLY is a unique event that makes the dream of flight a reality for those in the special needs community!
This program has been custom designed for those with physical and cognitive challenges to create an environment of support and inclusion, while focusing on making what seems impossible, possible. If you have someone in your life that is unable to participate in able-bodied activities but still wants to be challenged and push their limits, this is the perfect event to join.
Each flyer receives 2 flights (1 minute each) for only $39.95 and a FREE photo & video!
Event package includes a pre-flight training session, and all the necessary flight gear (suit, helmet, goggles, earplugs)** A max of 10 participants can fly in a class. It is required to arrive 30 minutes prior to the class start time ( prompt 4:30 PM class) to allow for parking and check-in, as well as to ensure you make the training in time. **
Each flyer will be assisted by specially trained Flight Instructors during the event with extra attention and accommodations based on participant needs.
10 Guest Max (Family members welcome to fly at same discounted rate)
For more details please contact Kendall Snyder at 757.754.4359 x 107
or Kendall@iflyvabeach.com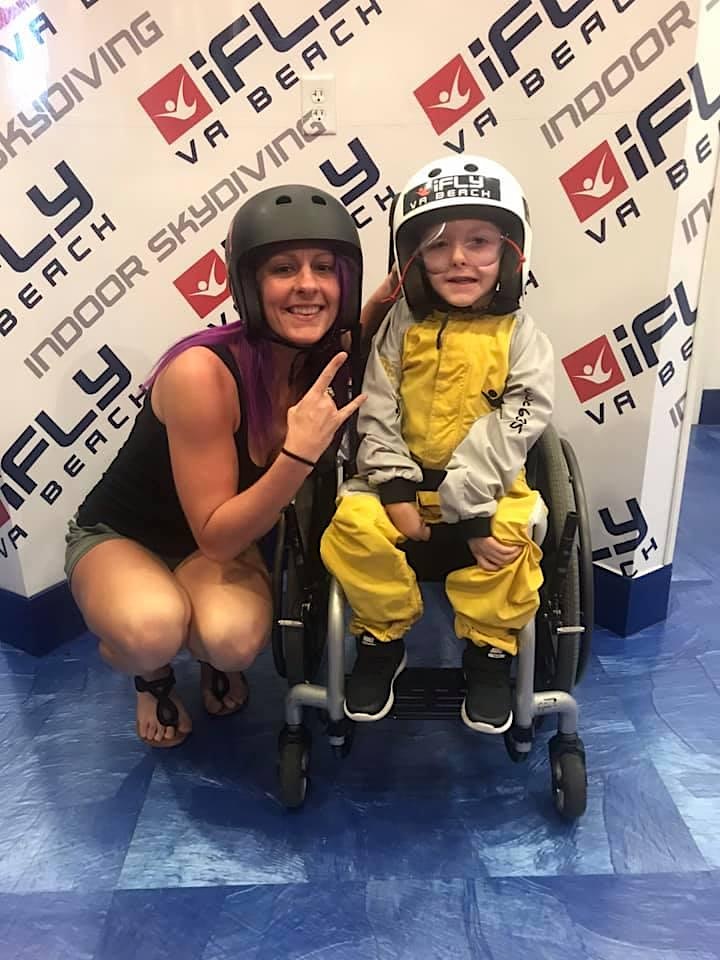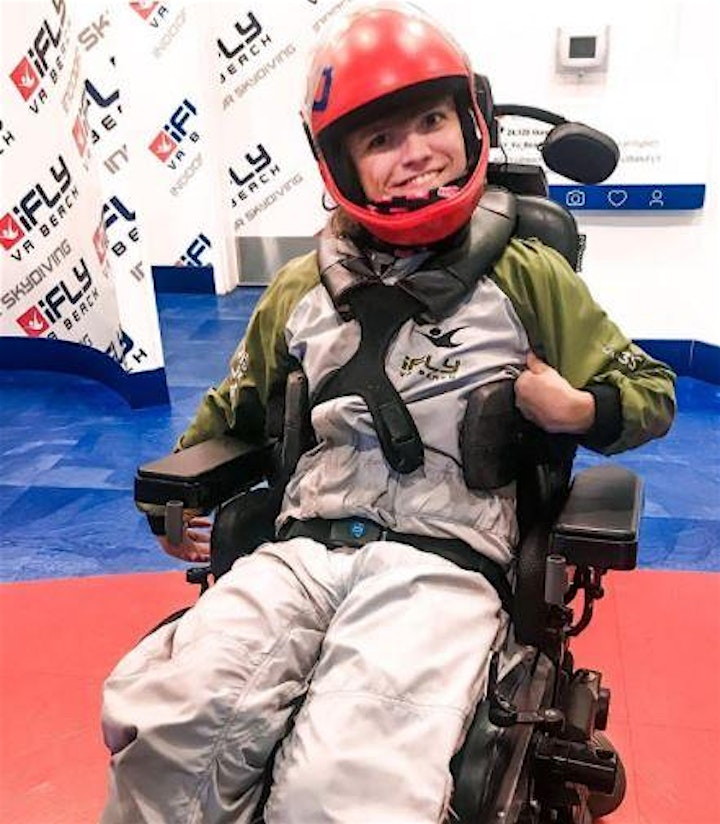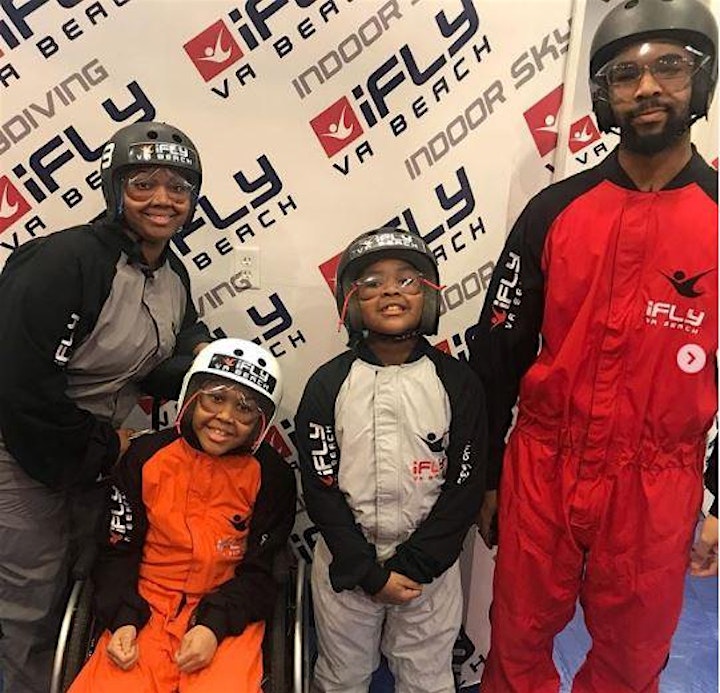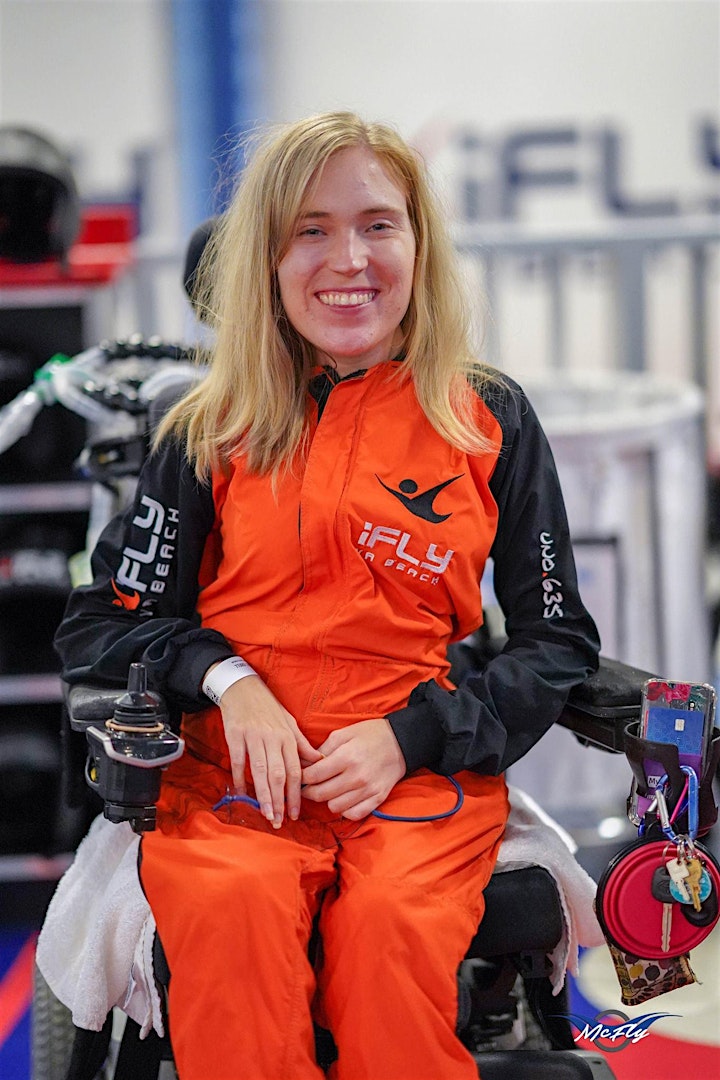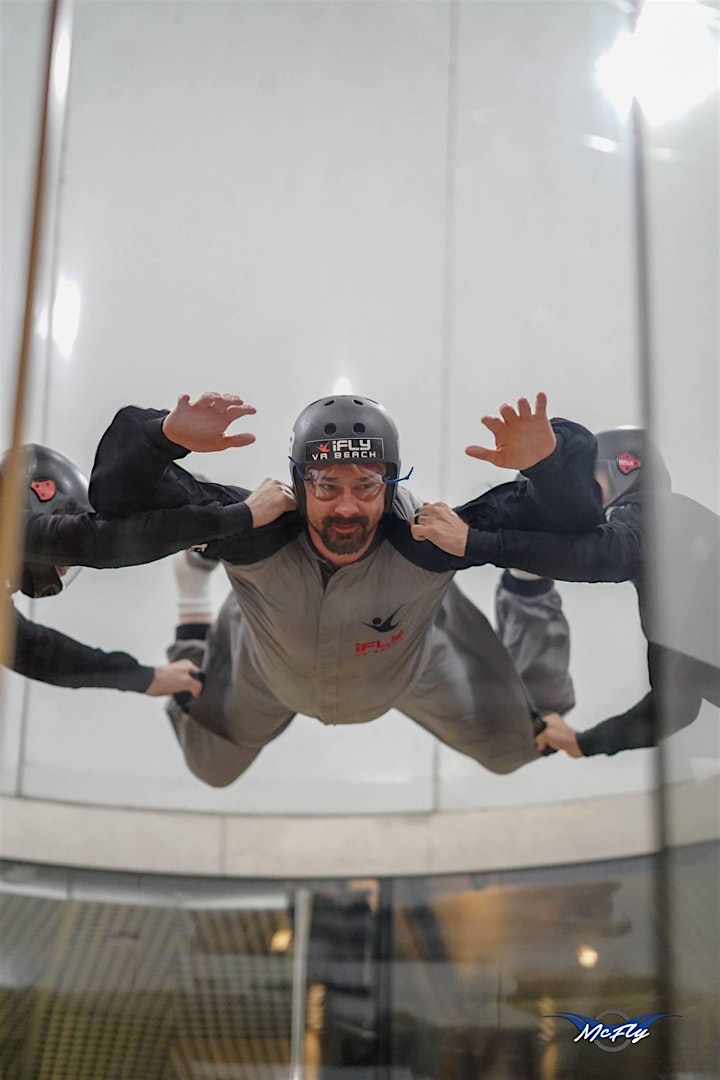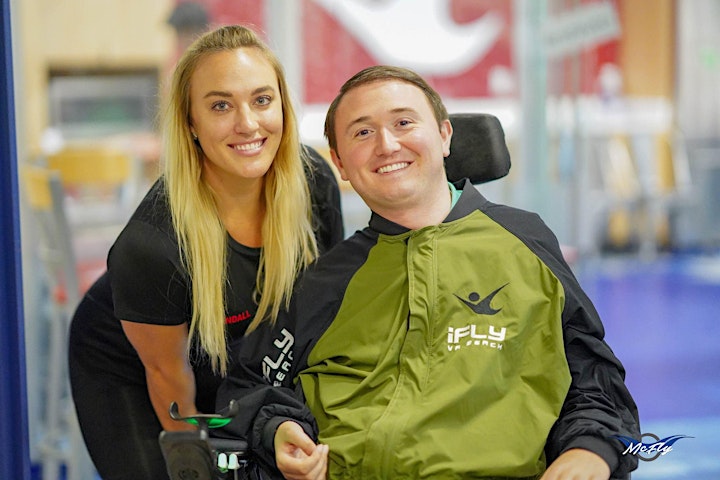 Related Events